Hello!
Happy Teacher Appreciation Week! I hope you get totally spoiled this week by your school and students. And if not, I hope you treat yourself with something wonderful!
As promised, we've got something special up our sleeves for Teacher Appreciation Week here at Art Class Curator. We're celebrating YOU with a frenzy of brand new ready-to-use resources!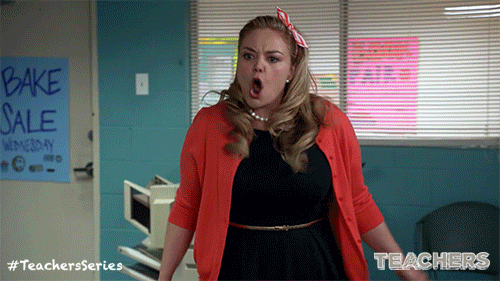 Every day this week, I'm honoring just how amazing you are by sending you brand new PowerPoints with at least 5 artworks to go with each of the 25 art appreciation worksheets.
Now that you have the artwork chosen for each worksheet, you can start using them as soon as the ink dries!
I know this time of year you need some grab-and-go resources for those moments between testing
and assemblies and hanging art for the art show and packing up your room and all. of. the. things.
Let's kick this thing off, shall we?
Poetry Art Interpretation Activities
Today, get four poetry templates–haiku, cinquain, diamonte, and shape plus a PowerPoint with suggested artworks for each worksheet!
➡➡ Visit this link to download your new poetry resources! ⬅⬅
Coffee on Me!
Every day this week, I will also be picking 4 random members to get a $5 giftcard to Starbucks for an end-of-the-year pick-me-up. You don't need to do anything extra to enter to win other than being an active member.
Our first winners are Teny A, Jennifer H, Wrenna H, and Kris S! Congrats! You'll get your giftcard by email on Friday. 🙂
How can you help me?
You can get an extra chance each day for some coffee goodness by submitting a written or video testimonial about your experience with The Resource Library for Art Teachers. A 5th winner each day will come from anyone who has submitted a written or a video testimonial (visit this link to submit yours!).
Enjoy, and I'll see you tomorrow!
Cindy
Art Class Curator
The Resource Library for Art Teachers